About Us
---
Hello and welcome to Floral Culture, the place to find the most creative and unique floral designs for every taste and occasion. We thoroughly check the quality of our goods, working only with reliable suppliers so that you only receive the best quality product.
We at Floral Culture believe in high quality and exceptional customer service. But most importantly, we believe shopping is a right, not a luxury, so we strive to deliver the best products at the most affordable prices and deliver them to you regardless of where you are located. We started as a small business in Oakville, Ontario, and we aim to continue providing our customers with quality products at prices that keep them happy.
We believe that good design is powerful, hard work is essential and exploring the unknown is important.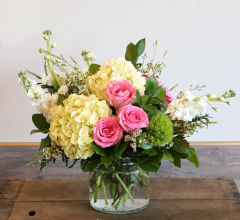 If you're looking for something trendy or traditional, you're in the right place!! We strive to be dynamic and innovative, offering our customers something they want and putting their desires at the top of our priority list.
We celebrate diversity and are committed to creating an inclusive environment for all employees.
---
Goals
---
Our customers are our top priority, and through our products, we work hard toward building long-lasting and meaningful relations with them. The interests of our customers are always a top priority for us, so we hope you will enjoy our products as much as we enjoy making them available to you.